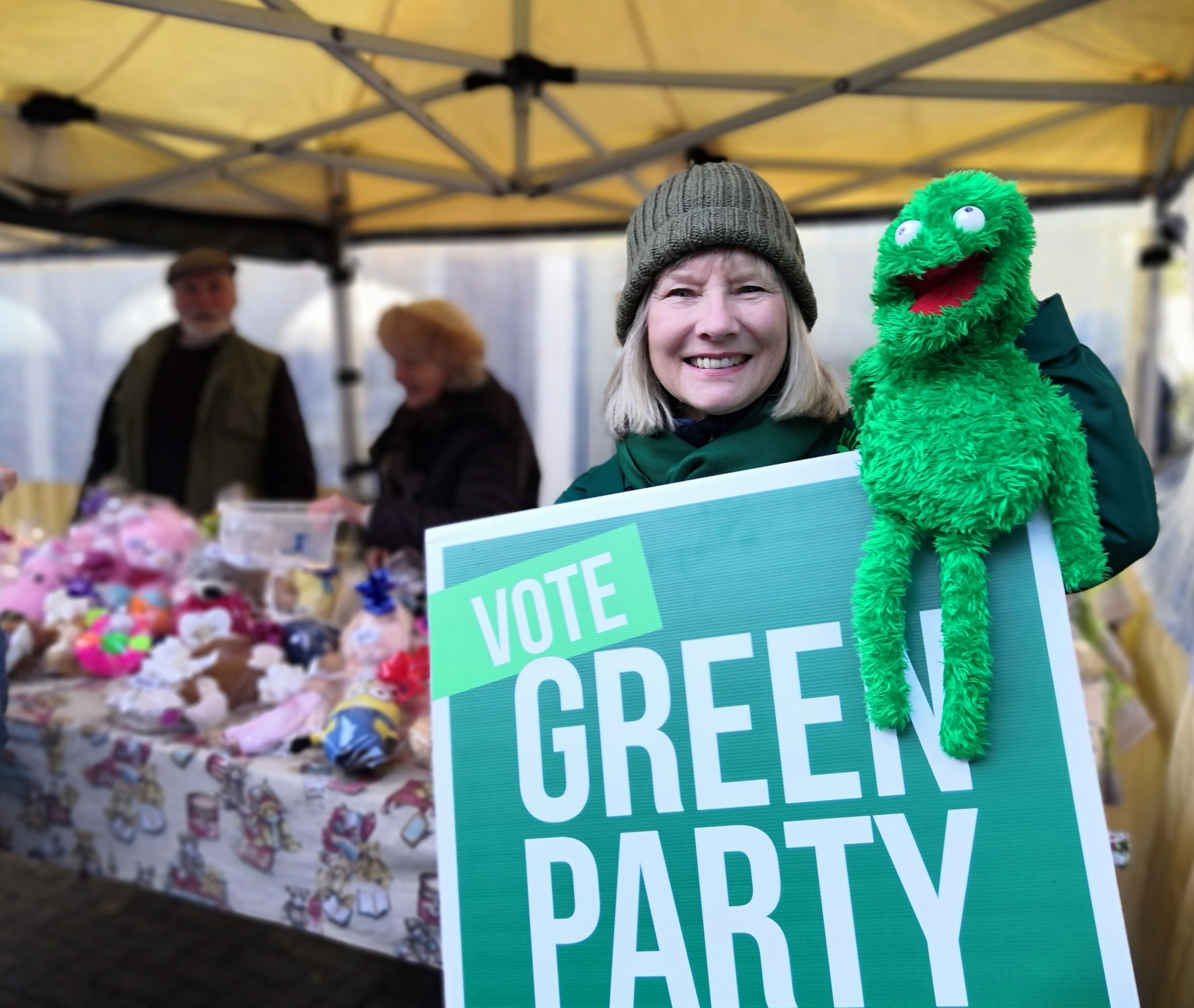 On Friday 29 November Kathryn Gilbert, Green Party candidate for Wolverhampton South East, visited Bilston town centre and met with shoppers in Church Street.
Kathryn Gilbert said: "It's a good, friendly atmosphere in the town and great to find out what people in Bilston are thinking about climate change and the environment.
They are wondering what kind of world we will be leaving for our children and grandchildren.  We talked about how getting more Green MPs into Parliament would be good for the country, and how a Green New Deal could bring new green industrial jobs into the Black Country.
A lot of people were wishing us well and saying they would be voting Green."